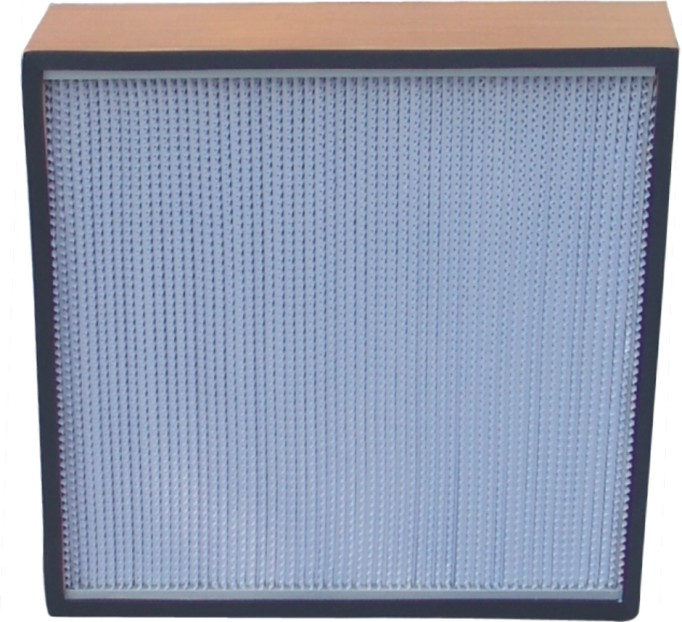 High Temperature mini-pleated HEPA Filter
Applications:
Commonly used in ultra-clean oven and other fields where high temperature resistant air purification equipments and air filtering of the system's are used.
Feature:
Separator:Aluminum foil
Sealant:High temperature silicone caulk
Gasket:High temperature silicone sponge
Low initial resistance with high efficiency at rated volume
Easy installation and guaranteed sealing performance
Leakage testing by unit before leaving factory and provide testing report
Efficiency: H13(EN1822),≥99.95% @ MPPS ≥99.99% @ 0.3um
Recommended final Pressure drop:600Pa
Technical parameter:
ModelNo
Size(mm) W×H×D
Rated Airflowm3/h
Holding Capacity(g)
Temp.(°C)
Efficiency0.3um
InitialPressure(Pa)
HT
484*484*150
500
350
150-350
>99.99%>99.95%(NaFlameMethod)
<220
457*610*150
750
450
610*610*150
1000
600
Customers' size and specifications are welcome.