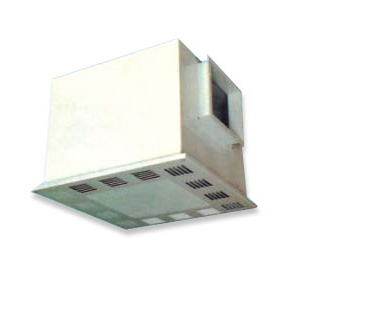 Description
1、Unique design,stable airflow;
2、Simple construction,filter replace easily,the best choice for CR.Termination;
3、Well-looked appreance ,Outer surface painted with plastic static electrically。
Technical Parameter
Specification
Size
L×W×Hmm
Efficency
Filter sizemm
Ratedairflow
m3/h
Pipe link size
C×Dmm
Ringspace
E×Fmm
Side Airflow
Top Airflow
HB-484
HB-484D
554×554×540
99.95%@MPPS
484×484×220
1000
370×250
494×534
HB-610
HB-610D
680×680×520
610×610×150
1000
370×300
620×680
HB-915
HB-915D
985×680×470
915×610×150
1500
550×250
925×680
HB-1220
HB-1220D
1290×680×520
1220×610×150
2000
550×300
1210×680
HB-1135
 
1210×600×250
1135×535×70
1100
φ300
1160×600
Customer's Sizes and Specifications are welcome.
Feature:
* The frame is advanced baking cold rolled sheet with surface static blasting painting treatment which can guarantee the air speed avoiding eddy flow.
* Compact construction assures HEPA filter box advanced sealing performance. There are side air intake way and top air intake way available, the header is square or round.
* If the clean room designed to compact construction for the height strict, ceiling filter module is the best choose.
* Each HEPA filter box is individually tested via PSL particle, Using MPPS (DOP Test) laser particle counting device to measure overall efficiency of the filter, special requirement is available.
Application:
* HEPA filter box is designed for electron, semiconductor, optics and bio-industry which are strict with airflow.